Flower Calendar 2017
An original flower print for each month of the year. The perfect gift for your favorite flower enthusiast -- or yourself!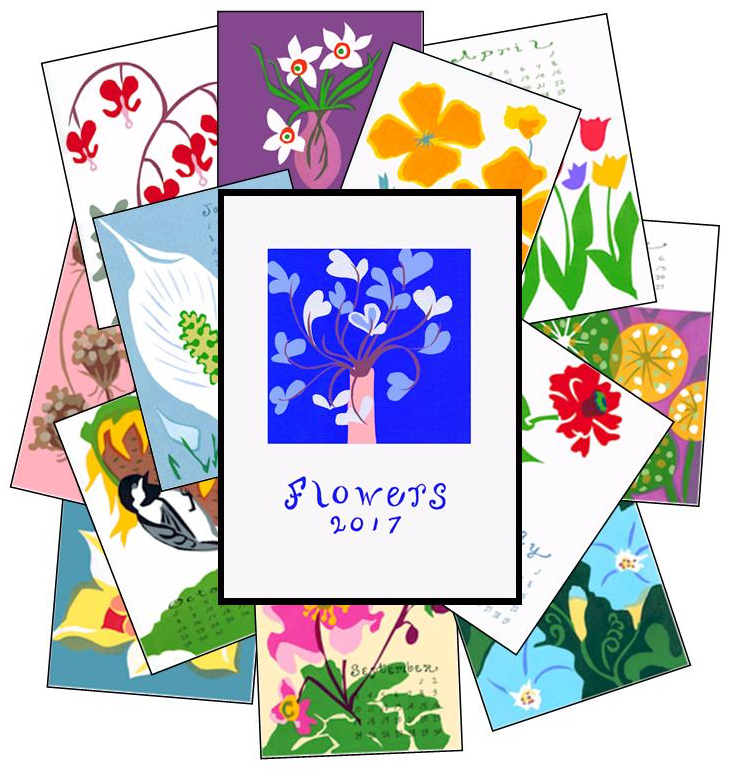 5x7" calendar contains twelve original screenprints and comes in its own specially-designed acrylic frame for wall or desktop. Brighten any corner of home or office with these color-drenched flower prints.
"Every flower is a soul blossoming in nature" -- Gerard de Nerval
To purchase Click Here: